Facilities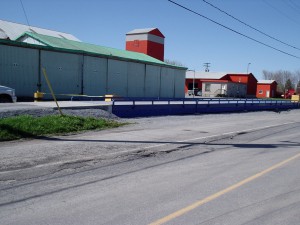 Distribution Upton Inc. boasts 178,165 square feet of space, including 6280 feet of track to move the rail cars around on our site and access our loading/unloading docks. With our ideal location and ample space, we are proud to be the region's rail transhipment centre.
Our facilities can handle the transhipment of most grains and grain products. We are equipped with grain silos and flat-storage buildings, loading/unloading docks, elevators, grain augers, etc. Some of the loading systems have built-in scales. For those that do not, one of our two truck scales can be used.
If you are looking to tranship products other than grain, we have vacant spaces that allow us to adapt our work techniques and facilities for efficient loading/unloading.